At Prosales we offer solutions for promoting and marketing products at the point of sale, commercial outsourcing and agency services for the design and execution of marketing campaigns and events.
We have a broad national presence, as we belong to Grupo Constant, and we have more than 40 delegations throughout Spain (also in the Balearic and Canary Islands) so that we can be near our customers and collaborators, responding quickly to their needs.
Our mission
We want to be a benchmark company in field marketing, experiential marketing and commercial outsourcing, with solid long-term alliances with our customers.
What do we do to achieve it?

We capture talent and help you reach your potential.

We are flexible. We are fast.

We take the initiative and propose challenging goals to our customers.

Always committed to creating unique projects with our customers.

We learn from our customers and our customers learn from us.
Our values
At Prosales we take the quality of the service we offer very seriously and we always do so with the values that we represent:
1
Authenticity
We value our origins and act with conviction, honesty and dedication in order to respect them.
2
Ambition
We continuously explore how to diversify our services and improve quality to meet the needs of our customers.
3
Respect
We show and promote the utmost respect and appreciation for our employees and customers.
4
Adaptability
We are predisposed to adapt our services to the needs of our customers.
5
Commitment
We are committed to working for the welfare and loyalty of employees and customers, in addition to helping social organisations linked to health, children and disadvantaged groups.
6
Efficiency
We seek out new management models that enable us to obtain the desired result both in internal processes and in services offered with the necessary resources.
We constantly strive to be a better company for our customers and partners. This is why we always set our sights on transforming our company into a larger one:
Mapa interactivo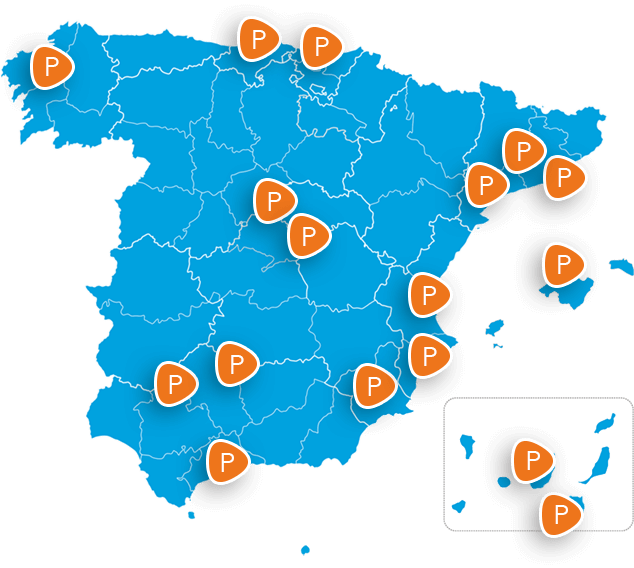 National presence.
including the Balearic and Canary Islands
¡Descubre nuestro mapa interactivo!
We are a human team with more than 20 years of experience
helping our clients to grow and achieve their goals.
Contact
We will be happy to help you